Searching blank will find all products in the specified category.
Results for Francavilla
---
SCALPED TP VOL 5 HIGH LONESOME
-In this latest SCALPED volume, collecting issues #25-29 of the acclaimed series, we see the landscape of the Prairie Rose reservation and casino through the eyes of a newcomer - a card shark and con m...
0 comment(s) | 15 View(s) | Rating: No Ratings Yet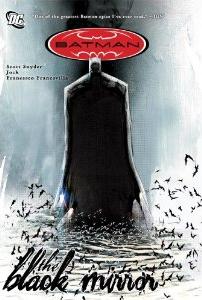 BATMAN THE BLACK MIRROR HC
-Don't miss this epic Batman mystery from Scott Snyder, creator of AMERICAN VAMPIRE, originally published in DETECTIVE COMICS #871-877!

First, in "The Black Mirror," a series of brutal murders p...
0 comment(s) | 378 View(s) | Rating: 5/5
Start of page