IDENTITY CRISIS TP
Available in Hardcover
---
Author(s): Brad Meltzer
Artist(s): Michael Bair,Rags Morales,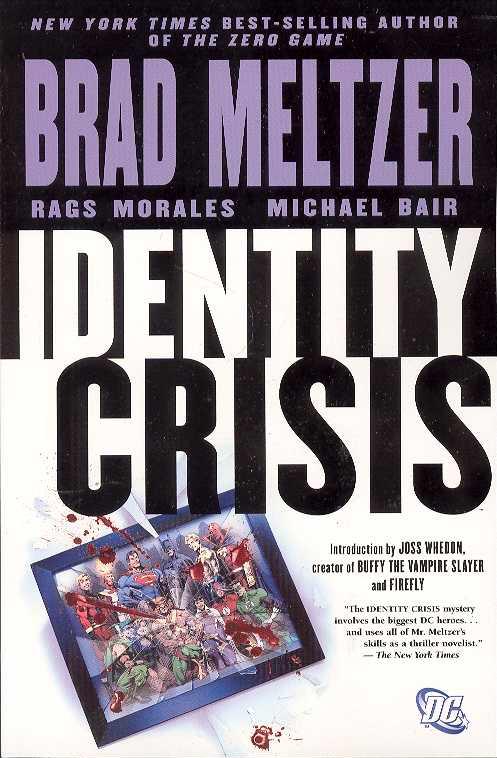 When the spouse of a JLA member is brutally murdered, the entire super-hero community searches for the killer, fearing their own loved ones may be the next targets! But before the mystery is fully solved, a number of long-buried secrets rise to the surface, threatening to tear apart and divide the heroes before they can bring the mysterious killer to justice.
This product has been viewed 67 time(s).
You must be logged in to rate.

There are currently no comments.
You must be logged in to add a comment.
Start of page