AMULET SC VOL 1 STONEKEEPER
---
Author(s): Kazu Kibuishi
Artist(s): Kazu Kibuishi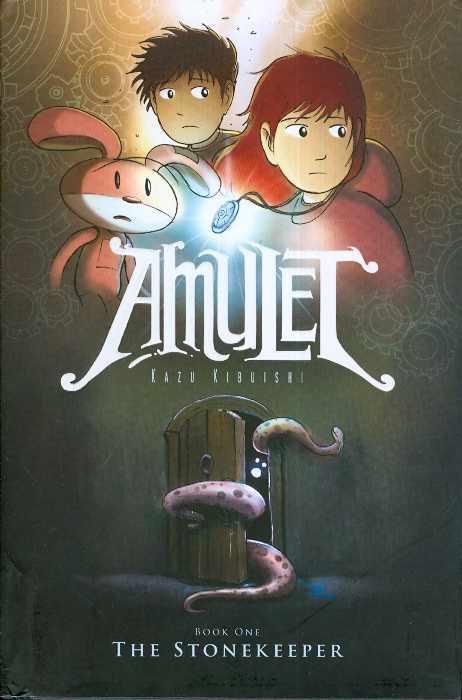 In the aftermath of a family tragedy, Emily, Navin and their mother move to an ancestral home to begin a new life. On their first night in the mysterious house, a tentacled creature kidnaps Em and Navin's mom! Now Em and Navin must figure out how to set things right and save their mom's life!
This product has been viewed 63 time(s).
You must be logged in to rate.

There are currently no comments.
You must be logged in to add a comment.
Start of page