SCALPED TP VOL 1 INDIAN COUNTRY
---
Author(s): Jason Aaron
Artist(s): RM Guera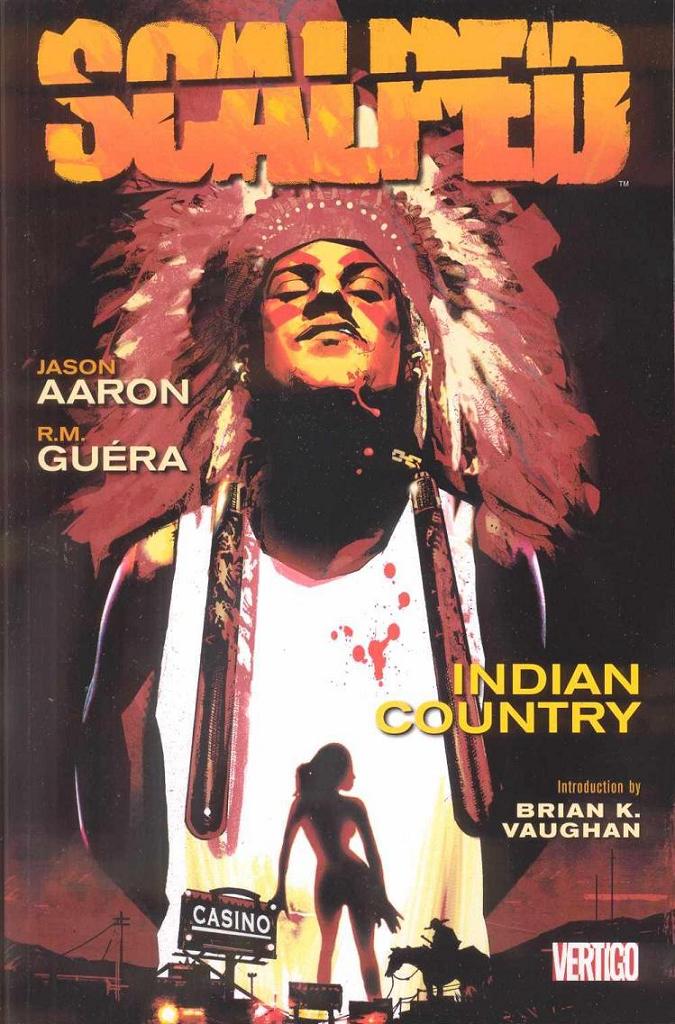 Fifteen years ago, Dashiell "Dash" Bad Horse ran away from a life of abject poverty and utter hopelessness on the Prairie Rose Indian Reservation searching for something better. Now he's come back home armed with nothing but a set of nunchucs, a hell-bent-for-leather attitude and one dark secret, to find nothing much has changed on "The Rez" - short of a glimmering new casino, and a once-proud people overcome by drugs and organized crime. Is he here to set things right or just get a piece of the action?
This product has been viewed 124 time(s).
You must be logged in to rate.

There are currently no comments.
You must be logged in to add a comment.
Start of page