EX MACHINA TP VOL 1 THE FIRST HUNDRED DAYS
---
Author(s): Brian K Vaughn
Artist(s): Tom Feister,Tony Harris,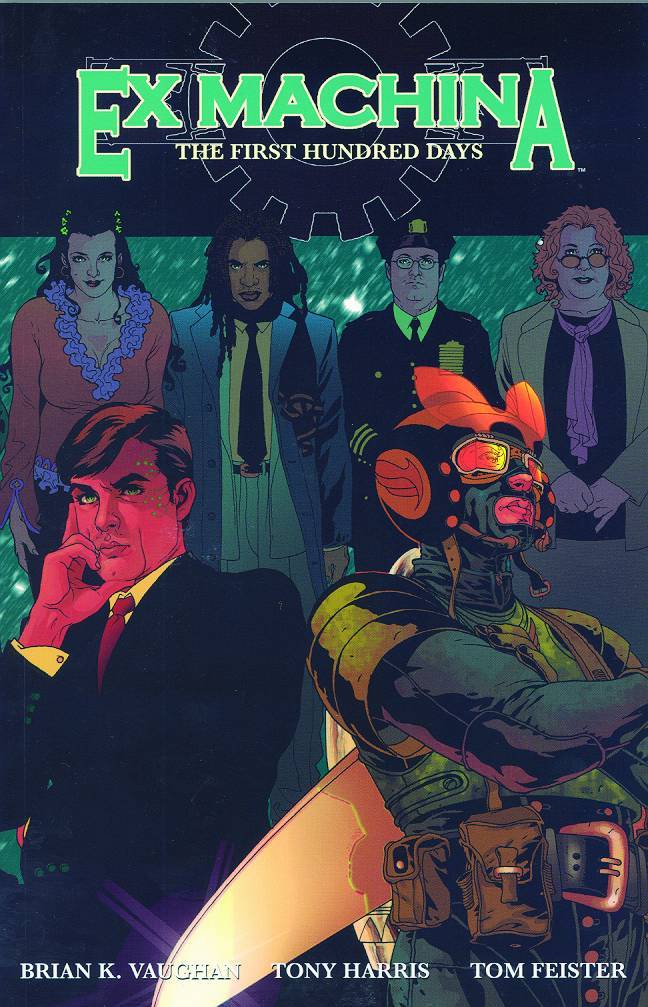 THE FIRST HUNDRED DAYS collects the first five issues of this stellar ongoing political thriller, including the extra-sized origin of the super-heroic Great Machine, as well as the 4-part "State of Emergency."Set in our modern-day world, EX MACHINA tells the story of civil engineer Mitchell Hundred, who becomes America's first living, breathing super-hero after a strange accident gives him amazing powers. Eventually Mitchell tires of risking his life merely to maintain the status quo, retires from masked crimefighting and runs for mayor of New York City, winning by a landslide. But Mayor Hundred has to worry about more than just budget problems and an antagonistic governor, especially when a mysterious hooded figure begins assassinating plow drivers during the worst snowstorm in the city's history!
This product has been viewed 134 time(s).
You must be logged in to rate.

There are currently no comments.
You must be logged in to add a comment.
Start of page