SANDMAN TP VOL 1 PRELUDES AND NOCTURNES
---
Author(s): Neil Gaimen
Artist(s): Malcolm Jones III,Mike Dringenberg,Sam Kieh,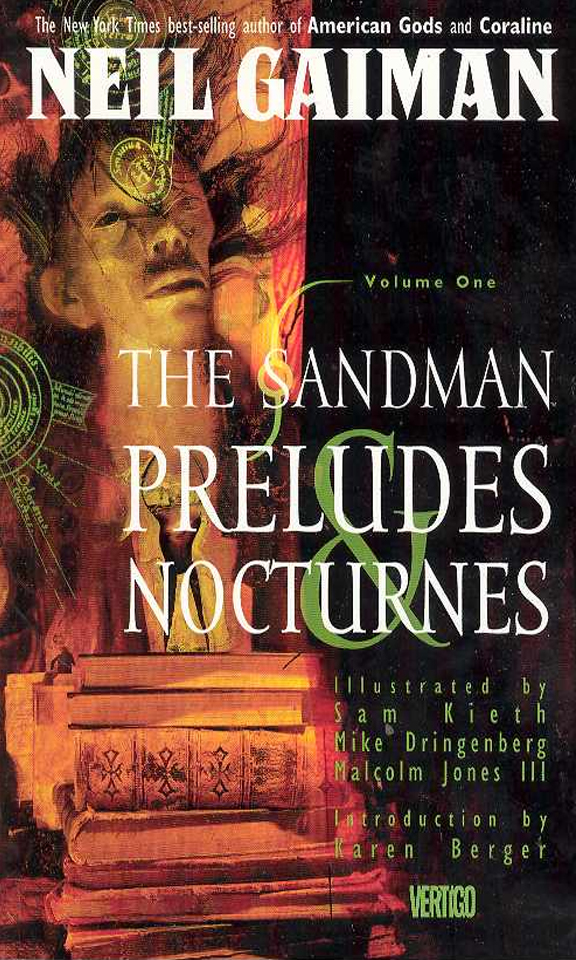 A wizard attempting to capture Death to bargain for eternal life traps her younger brother Dream instead. Fearful for his safety, the wizard kept him imprisoned in a glass bottle for decades. After his escape, Dream, also known as Morpheus, goes on a quest for his lost objects of power. On the way, Morpheus encounters Lucifer and demons from Hell, the Justice League, and John Constantine, the Hellblazer. This book also includes the story "The Sound of Her Wings" which introduces us to the pragmatic and perky goth girl, Death.
This product has been viewed 135 time(s).
You must be logged in to rate.

There are currently no comments.
You must be logged in to add a comment.
Start of page