SUPERMAN WHATEVER HAPPENED TO MAN OF TOMORROW HC
---
Author(s): Alan Moore
Artist(s): Dave Gibbons,Curt Swan,George Perez,Kurt Schaffenberger,Murphy Anderson,Rick Veitch,Al Williamson,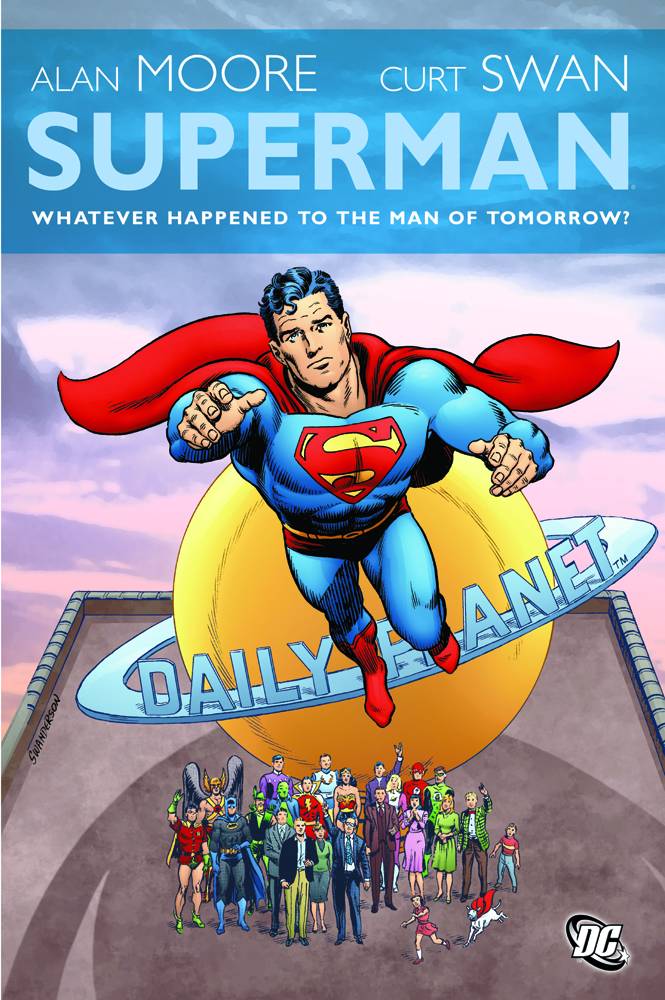 Legendary writer Alan Moore's seminal Superman issues are collected in this Deluxe Edition hardcover featuring beautiful art from Dave Gibbons (WATCHMEN), Curt Swan (ACTION COMICS) and Rick Veitch (SWAMP THING)! Collects the two-part "Whatever Happened to the Man of Tomorrow?" from SUPERMAN #423 and ACTION COMICS #583 as Superman faces his greatest foes and his final battle! Also featuring the classic story "For the Man who has Everything" from ACTION COMICS ANNUAL #11 where Batman, Robin and Wonder Woman fight the evil warlord Mongul for the fate of The Man of Steel. And in DC COMICS PRESENTS #85, Superman meets Swamp Thing, a character fans have identified with Moore for over 20 years!
This product has been viewed 16 time(s).
You must be logged in to rate.

There are currently no comments.
You must be logged in to add a comment.
Start of page