ARCHIE #600
---
Author(s): Michael Uslan
Artist(s): Stan Goldberg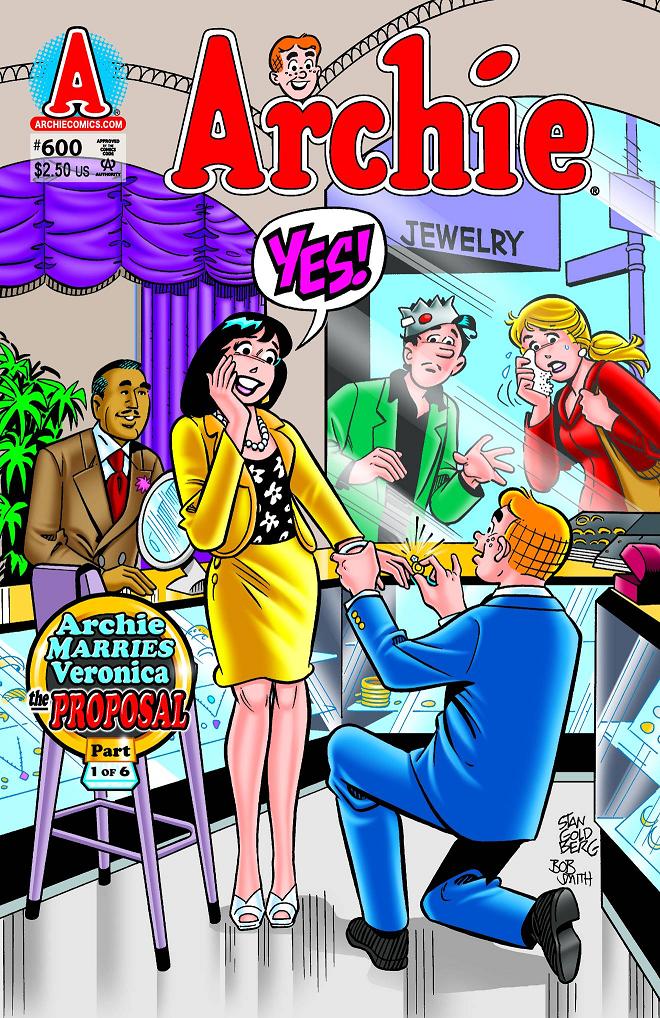 "Archie Marries Veronica Part 1: The Proposal." It's the milestone 600th issue and we're serving up the Archie story of the century as Archie marries Veronica! Could it be true? Has Archie finally decided to take the plunge and propose to comics' favorite rich girl? Make way for this special story that takes a look at Archie and his friends after they graduate college. Will the friends stay in Riverdale or disperse? What would lead Archie to have marriage on his mind? And why would he choose Veronica over Betty? How will Betty react? Two things are certain: with the Lodges as hosts, this will be the biggest wedding Riverdale has ever seen - and the biggest Archie Comics story since the famous "Love Showdown!"
This product has been viewed 65 time(s).
You must be logged in to rate.

There are currently no comments.
You must be logged in to add a comment.
Start of page