ZOT SC
Available in Hardcover
---
Author(s): Scott McCloud
Artist(s): Scott McCloud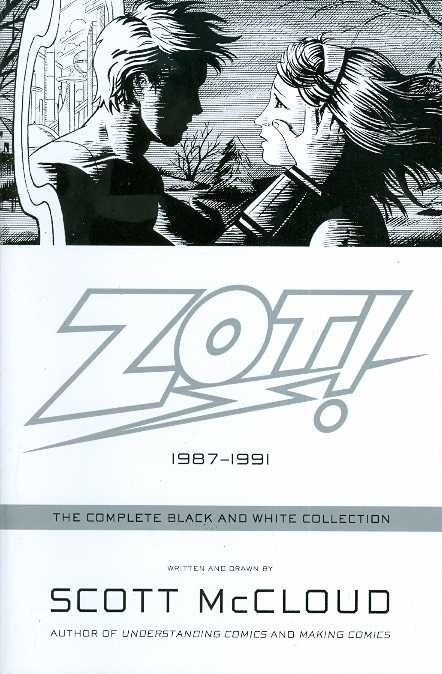 by Scott McCloudZachary T. Paleozogt, popularly known as Zot, is a blond-haired, blue-eyed teenage hero from an alternate Earth - this alternate reality is a retro-futuristic technological utopia where flying cars, robots and interplanetary travel are common. Jaunting back and forth between the two worlds seems exciting for Zot at first, but subtle differences in the essential nature of the two planets take some getting used to. Zot eagerly takes on Earth's challenges with the most amusing outcomes. New material includes sketches, designs, some of McCloud's behind-the-scenes working methods, Zot ephemera (there was a Zot watch!) and lots and lots of commentary - "the story behind the stories" as it were. This newly revised cult classic is not to be missed!
This product has been viewed 20 time(s).
You must be logged in to rate.

There are currently no comments.
You must be logged in to add a comment.
Start of page