PLANET HULK STATUE
---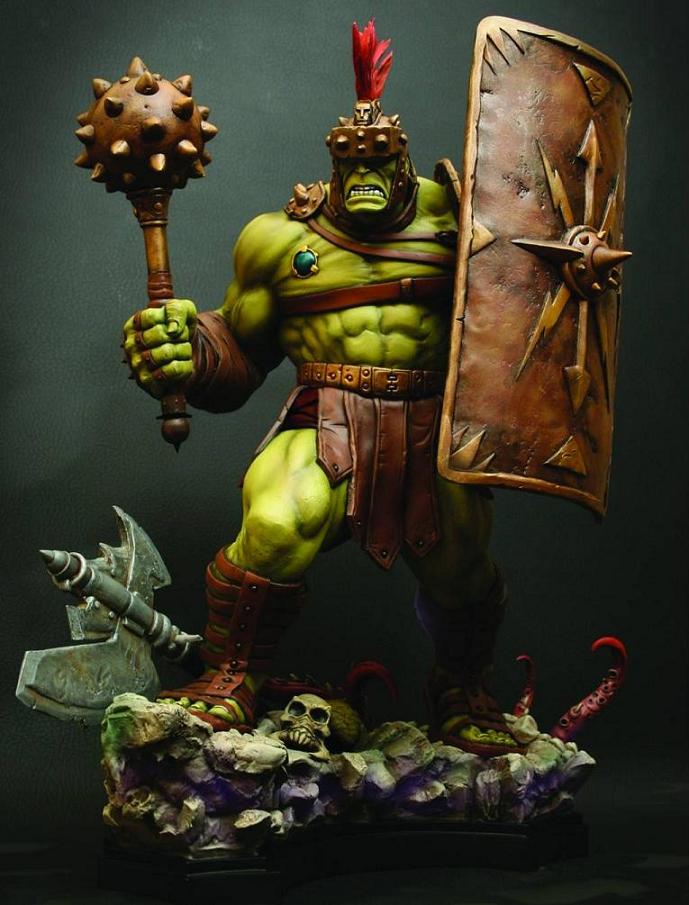 A Bowen Designs Sculpt! Exiled from Earth, the Hulk became a barbarian warlord on a distant world. From the best-selling Planet Hulk storyline, this 17" tall statue, sculpted by Randy Bowen, brings the barbarian Hulk to life, complete with helm, weapon, and battered shield. Standing atop a field of carnage, this is one Hulk that no one will want to tangle with! Painted and ready to display.
This product has been viewed 60 time(s).
You must be logged in to rate.

There are currently no comments.
You must be logged in to add a comment.
Start of page