BLACK WIDOW STATUE
---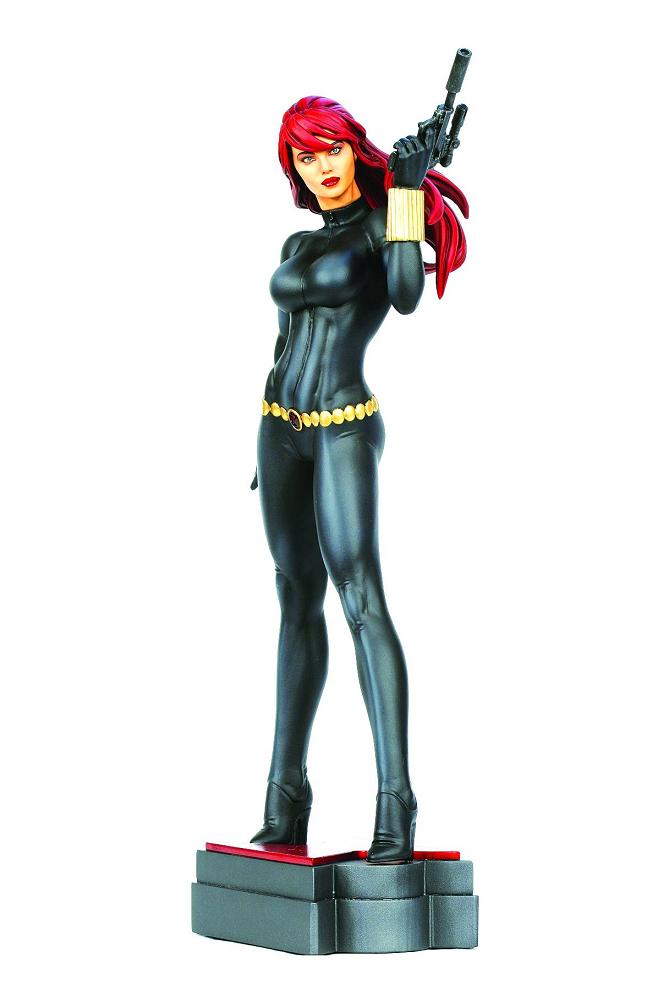 A Bowen Designs Sculpt! Trained in the Soviet Union to be the world's ultimate assassin, Natasha Romanova is known by the lethal skills she displays as the Black Widow, leaving bodies in her wake. Long an ally of the Avengers, this dangerous damsel is sculpted by Tim Miller as a 12" tall statue, wearing her trademark black body suit with a gun in her hand and her red hair flowing across her shoulders.
This product has been viewed 60 time(s).
You must be logged in to rate.

There are currently no comments.
You must be logged in to add a comment.
Start of page