WHITE QUEEN RETRO STATUE
---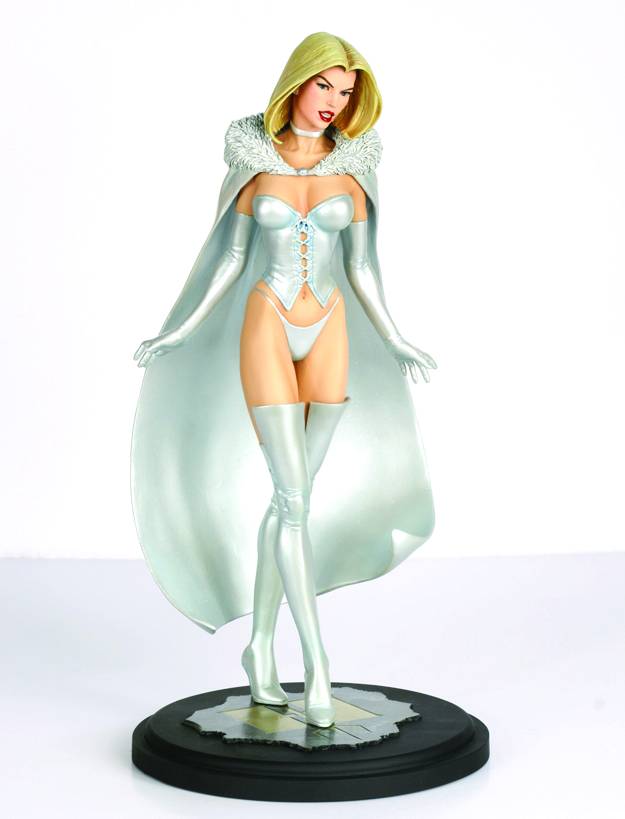 Thirty years ago in Uncanny X-Men #129 Chris Claremont and John Byrne introduced audiences to the mysterious Hellfire Club, an underground organization that was organized along the lines of a notorious 18th-century gentlemen's club. One of its members was the alluring Emma Frost, who served as the White Queen of the New York branch. This 12" tall statue by Mark Newman depicts Emma Frost in her original White Queen outfit from the Hellfire Club's first appearances.
This product has been viewed 65 time(s).
You must be logged in to rate.

There are currently no comments.
You must be logged in to add a comment.
Start of page